DissolutionAccessories.com fulfills the various needs of the dissolution industry by carrying a full line of consumables and accessories for various brands and models of dissolution testing machines.
DissolutionAccessories.com is a webshop of ProSense B.V., offering quality products at cost-effective prices.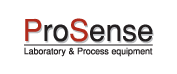 PROSENSE which has been established in 1997, supplying the highest quality products to the entire Pharmaceutical Industry. All of the products are both USP and machine manufacturer compliant. A certificate of USP compliance is supplied where applicable.

Sciencix is a well-established laboratory products and services company.
Their price affective and higher value creative approches helping all over customers. Sciencix is structured to look intently into the current operational methodologies of laboratory operations, and seek to bring redefined solutions to both existing problems as well as fresh approaches to yet unsolved conditions.

For over 50 years, NOTTER TABLETTING TOOLS has been renowned for unique precision and the highest quality standards. The knowledge of NOTTER, developed over decades, combined with modern engineering and innovative manu­facturing methods enable them to create tabletting tools in their own class, which are significantly above the industry standard and tailored to the differing requirements and needs of pharma­ceutical tablet production.
NOTTER TABLETTIERWERKZEUGE PRODUCTS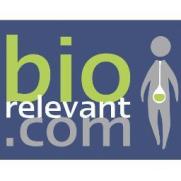 Biorelevant dissolution media solve the problem 0f compendial test media (such as simulated intestinal fluid usp) which do not mimic the highly variable and dynamic environment of the human gut accurately enough.
They contain physiologically relevant surfactants (bile salts and phospholipids) which make them extremely similar to juices inside the stomach and small intestine. Their patented range of powders enables to produce different types of biorelevant media (FaSSIF, FeSSIF, FaSSGF, FaSSIF-V2 and FeSSIF-V2) .

Starna Scientific Limited which is established in 1964, is a wholly owned subsidiary of the international group of Starna® companies whose reputation is synonymous with quality and service in the manufacture and supply of spectrophotometer cells, optical components and certified reference materials around the world.